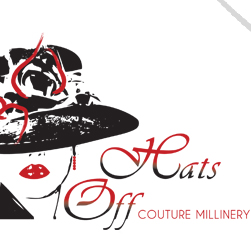 Welcome to Hats Off Couture Millinery
Hats Off has been set up by Sophie Fryer, a Couture milliner based in Camberley, Surrey.
From fascinators and accessories to large show hats, Hats Off will design and create a bespoke hat or headpiece for that special occasion, from weddings to Royal Ascot, tailored to the client's individual requirements.
Every hat is carefully handmade from start to finish and if you already have an outfit in mind, Hats Off will match the colour and style of the outfit to fully complement and complete your look.